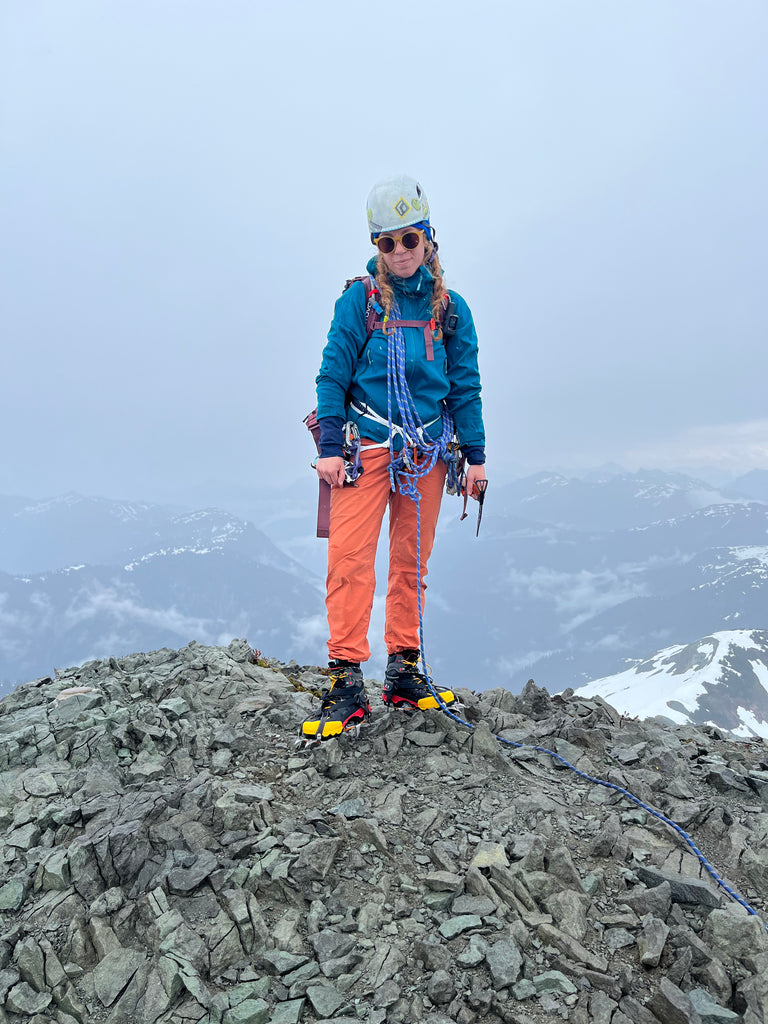 La Sportiva Aequilibrium LT GTX Mountain Boot Review
Let's Get Into It
La Sportiva's Aequilibrium LT GTX is a top choice for hiking or mountain boot. It's the whole package: durable and waterproof yet breathable, trustworthy on technical terrain, and comfortable and supportive. We put this boot to the test on Ruth Mountain and Mount Forgotten, two very different Northwest peaks. After getting us safely and comfortably up and down Ruth's glaciated terrain and Forgotten's loose rocky terrain, we believe the Aequilibriums are a contender for the best boot in terms of comfort and performance on the trail.
Quick Specs:
Price: $319
Weight: 1.3 lbs / 515 g per boot
Sizes (EU):
Men's: 38 - 48

Women's: 36 - 42
Links:
The Pros
Trail Performance:
One of the best parts of these boots is that they feel secure on almost any terrain. The aggressive lug pattern on the bottom of the boot grips all kinds of rock, dirt, and snow you might come across. The Vibram soles will give you the confidence you need to navigate your way up and down any scramble or steep trail. Scrambling up and back down Mount Forgotten's loose rock and dirt was a breeze in these boots! Additionally, the GORE-TEX Performance Comfort laminate waterproofing makes glacier and snow travel doable without sacrificing breathability. And for hikers with less confidence in their ankles, the high-top lace design will give you confidence on tricky terrain.
Comfort:
Compared to other four-season or three-season boots, the comfort of the Aequilibriums is hard to beat. Beyond ankle support and breathability, the Aequilibriums come with a wider toe box than most full-shank mountain boots, offering even more comfort for long days on the mountain. The wide toe box feature is especially important in the last stretch of the day; even after hiking several miles both up and downhill on both mountains, our toes weren't screaming. Note that the LT version will stretch, unlike its synthetic counterpart, which is something to keep in mind when sizing your boot. And if you're a gal looking for even more foot room, consider the men's version for higher volume.
The Cons
 Crampon Compatibility:
The biggest downside to these boots is that they simply don't play nice with crampons when it comes to fit. We found that fitting the heel piece of a Petzl Irvis Hybrid over the lugs was tedious; it took time to squeeze the crampon fully onto the sole of the boot. This affected our efficiency on Ruth Mountain as we transitioned in and out of crampons to travel over varying rock and snow terrain. However, after a bit of practice taking the crampons on and off, it gradually became easier to do. It takes some practice to become efficient in lining the crampon up with the lugs before securing it to the boot. However, some users with strap crampons may not have this issue. While this isn't a deal-breaker, it's worth noting the time it took to get the crampons secured to the boot.
At the End of the Day…
Despite how tedious securing crampons to these boots can be, the La Sportiva's Aequilibrium LT GTX checks many of the excellent hiking and mountaineering boot boxes. It performs well on tricky rock and snow trails without sacrificing comfort and support. Though it isn't as technically inclined as a full shank boot, and not as light as a hiking boot, it is a great option for those looking to dabble in mountaineering and scrambling. At the end of the day, it's one of the best all-terrain and multi-purpose boots on the market, and you can't go wrong with picking up a pair to add to your gear collection.
---